Floating Schools and Libraries in Bangladesh |... →
(via librarianista)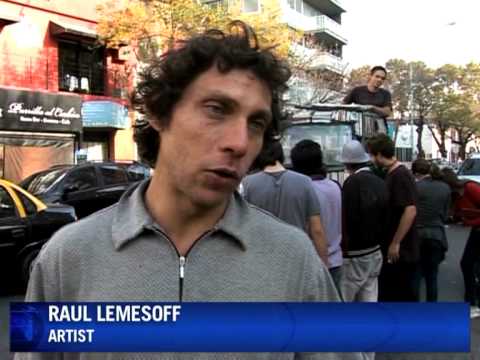 The 100 Greatest Novels of All Time →
awritersruminations: libraryland: jerryfosterpdn: A list compiled by Daniel S. Burt, a PhD in Literature and for nine years the dean of Wesleyan University Wouldn't it be great to read all of these? I think that might be my major goal in life!
"There are many little ways to enlarge your child's world. Love of books is the..."
– Jackie Kennedy (via mybookcafe)
"A very short examination of a library is sufficient to enable one to describe..."
– Author Unknown (via mybookcafe)
2 tags
Alec Baldwin Purchases Bookmobile, for Private Use →
austinkleon: So awesome. I loved the Bookmobile… For decades, the Massapequa Library Bookmobile would roll around the Long Island town, spreading literacy and joy, until it broke down last summer, on account of being a 48-year-old trailer long weighed down by books and small children, who are known to jump up and down in excitement. (Bookmobiles are less common than in bygone days of...
Another reason why closing libraries would be a... →
(via camillereads)
"Dewey wasn't special because he did something extraordinary but because he was..."
– Vicki Myron, "Dewey" (via symbolinmydriveway)
4 tags
Author Barry Hannah dies at 67 in Mississippi →
skybarn: Oh no. Great writer. Airships is one of the greatest short story collections in American Lit.
4 tags
Losing my will to staple
Guy: So I was in the bathroom and heard stapling noises. Then I heard a flush. Then a whoosh of air. Then I saw a man with your stapler.
Me: Oooookay.
Guy: What are you going to do about this?! You need to find him and arrest him! He committed a crime!
Me: I'm not going to follow a person into the bathroom.
Guy: IT'S YOUR JOB! YOU FAIL AT YOUR JOB! THIS MAN NEEDS TO BE BROUGHT TO JUSTICE!
1 tag
4 tags
6 tags
"Does it break my heart, of course, every moment of every day, into more pieces..."
– Jonathan Safran Foer (via quotewhore) (via inmyskin) (via togetlost) "I think and think and think, I've thought myself out of happiness one million times, but never once into it." (via thesquink) (via libraryland)
2 tags
"I cannot live without books."
– Thomas Jefferson 
2 tags
2 tags
"Seek ye out of the book of the Lord, and read."
– Isaiah 34:16
1 tag